labore et dolore magna eiusmod
consectetur adipiscing elit, sed do eiusmod tempor incididunt ut labore et dolore magna aliqua. Ut enim ad minim veniam, quis nostrud exercitation ullamco laboris nisi ut aliquip ex ea commodo consequat risus Ut mattis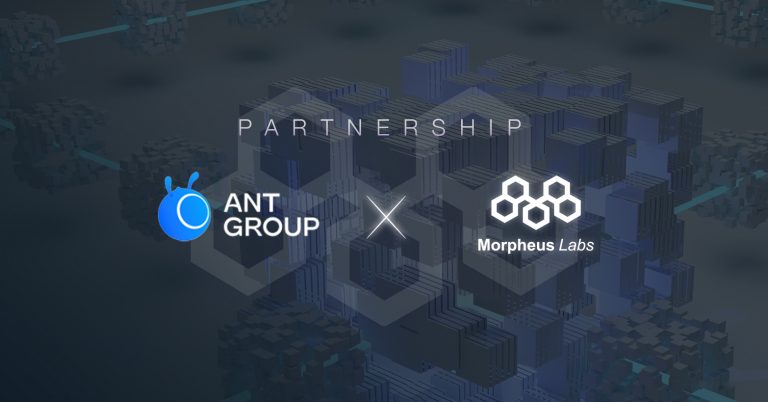 ANT Group Digital Technologies x Morpheus Labs
14th December 2022 – Singapore, Morpheus Labs and Ant Group Digital Technologies announced that they signed an MOU to bring customers more blockchain-powered services and solutions, with the opportunity to raise the awareness of their offerings and growing the customer base.
Derrick Loi, General Manager of International Business, Ant Group Digital Technologies
"As more industries digitize their operations, there is an increasing demand for trusted technologies and solutions. We are pleased to work with Morpheus Labs to promote the adoption of digital technologies, including eKYC, application development, and blockchain security, providing effective solutions and experiences in the space."
Through this collaboration, Morpheus Labs and Ant Group Digital Technologies will leverage each other's resources and solutioning models in order to promote the adoption of blockchain technology among businesses in their respective markets.
Mr Chuang Pei-Han, Chief Executive Officer of Morpheus Labs on this partnership;
"The opportunity to co-promote this initiative with a trusted partner, Ant Group Digital Technologies, is very exciting for us. In the foreseeable future, blockchain technology will continue to be a key technology, especially with the emergence of Web3. In this regard, it is crucial to choose a partner who shares the same vision and is strategically aligned with us. Together, we will be able to provide turn-key solutions for more customers while promoting both of our brands."
 If you would like more information, please contact the relevant departments.